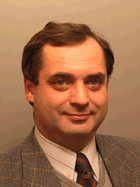 Zagorsky Andrey
Head of the Department, Primakov National Research Institute of World Economy and International Relations (IMEMO), Russian Academy of Sciences; Professor of MGIMO University, Ministry of Foreign Affairs of the Russian Federation; Ph.D. (Russia)
Research Interests
Russian foreign policy, European security, international relations in post-Soviet states, arms control, theory and practice of international negotiation and conflict resolution.
Background
Since 2011 – Head of the Department for Disarmament and Conflict Resolution, Center for International Security, Institute of World Economy and International Relations, Russian Academy of Sciences
Professor, Moscow State Institute for International Relations (MGIMO-University).
1981 — Graduated from MGIMO-University, International Affairs Department, PhD in History (1985)
1992–1999 — Vice-Rector for Research, MGIMO-University, Moscow
1999–2000 — Senior Vice-President (Director, International Security Program), EastWest Institute, Prague
2001 — Project Director, EastWest Institute, Prague
2002 — Professor, Geneva Centre for Security Policy
2002–2003 — Deputy Director, Institute for Applied International Research, Moscow
2004–2005 — Deputy Head, Konrad-Adenauer-Stiftung (Foundation), Moscow Office
2005–2011 — Lead Researcher, Centre for War and Peace Studies, MGIMO-University
Other activities:
1987 – 1991 — Expert on Soviet delegations to various CSCE meetings and conferences
1992 – 1995 — Chairman, Association for Non-Proliferation, Moscow
1995 – 1996 — Member of the Independent Working Group on the model for European Security under the aegis of SIPRI
2005 — Expert, Panel of Eminent Persons on Strengthening the Effectiveness of the OSCE
2005 and 2007 — Member of the panel of experts for preparation of reports on prospects of the OSCE under the aegis of the Centre for OSCE Research, Hamburg
2012 — Member of the drafting group of the four-party report "Towards a Euro-Atlantic and Eurasian Security Community", initiated by the ministers of foreign affairs of Russia, Germany, Poland and France
Member of the International Board of Experts, Geneva Centre for the Democratic Control of Armed Forces.
Member of PIR-Center Advisory Board (Center for Political Studies in Russia).
Member of editorial boards:
"OSCE Annual Report" (Hamburg)
"Security and Human Rights" (former Helsinki Monitor) (The Hague)
"Prospects" (Prague)