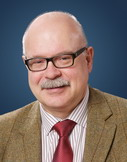 Trenin Dmitri
Member, Council on Foreign and Defense Policy, former Director, Carnegie Moscow Center; Ph.D. (Russia)
Dmitri Trenin, Member, Council on Foreign and Defense Policy, former Director of the Carnegie Moscow Center, has been with the Center since its inception. He also chairs its research council and the Foreign and Security Policy Program. In 1993-1997, Mr. Trenin was a senior research fellow at the Institute of Europe, Russian Academy of Sciences, and in 1993 – at the NATO Defense College in Rome.
He served for the Soviet and Russian armed forces from 1972 to 1993, including experience working as a liaison officer in the External Relations Branch of the Group of Soviet Forces in Germany (stationed in Potsdam) and as a staff member of the Soviet delegation to the U.S.-Soviet nuclear arms talks in Geneva. He also taught at the Military Institute from 1986 to 1993.
Dmitri Trenin is a member of several professional associations and organizations, including: International Institute for Strategic Studies, London (since 1992); Russian International Studies Association (since 1999); advisory board of the Pro et Contra journal (since 1996); editorial board of the International Politics journal (since 1998); editorial board of the Baltic Course journal (since 2000); panel of experts at the Moscow School of Political Studies (since 2000).
Dmitri Trenin is an author, co-author and editor of many books in Russian and English, including: "Solo Voyage", "Getting Russia Right", "Integration and Identity: Russia as the 'New West'", "The Russian Military: Power and Policy" (ft. Steven Miller), "The Time of the South" (co-authored by Aleksei Malashenko).