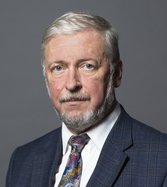 Nikitin Alexander
Director of the Center for Euro-Atlantic Security, MGIMO University, Ministry of Foreign Affairs of the Russian Federation; Principal Researcher, Center of International Security, Primakov National Research Institute of World Economy and International Relations (IMEMO), Russian Academy of Sciences; Professor, Ph.D. (Russia)
President of the Russian Political Science Association, director of the Center for Euro-Atlantic Security at the Moscow State Institute of International Relations, director of the Center for Political and International Studies, professor in the Political Theory Department of the Moscow State Institute of International Relations
Aleksandr Nikitin graduated with a degree in philosophy from the Moscow State University and received his graduate degree at the Institute for U.S. and Canadian Studies of the Academy of Sciences.
He is a member of the presidium of the Academy of Political Science and fellow of the Military Sciences Academy of the Russian Federation. Nikitin is also a member of the expert group under the UN High Commission for Human Rights and a member of the scientific and expert council of the Collective Security Treaty Organization (CSTO). He is a member of the World Pugwash Council of Scientists and deputy chair of the Russian Pugwash Committee of Scientists for International Security and Disarmament under the Presidium of the Russian Academy of Sciences.
Nikitin is the author of three monographs, chief editor of seven collective monographs, and the author of more than 100 chapters and articles in scientific publications. He wrote the books Peacekeeping Operations: Concepts and Practice and The American Model on History's Scales. Nikitin is chief editor and compiler of the books Breakthrough: Formation of New Thinking, Parliamentary Control over the CIS Military Sphere, and Peacekeeping Operations, Parliaments and Legislation, among others.