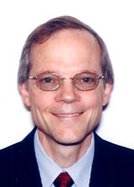 Fitzpatrick Mark
Associate Fellow at the International Institute for Strategic Studies (USA)
Since 2005 - Senior Fellow for Non-Proliferation - the London-based International Institute for Strategic Studies
Editor of IISS strategic dossiers on Nuclear Black Markets: Pakistan, A.Q. Khan and the Rise of Proliferation Networks (May 2007) and Nuclear programmes in the Middle East: In the shadow of Iran (May 2008).
Previously served for 26 in the US State Department, where he spent the last ten years of his career focussed on non-proliferation issues, including as Deputy Assistant Secretary for Non-Proliferation (acting). His previous postings included Counsellor for Nuclear Policy (liaising with the IAEA) and Charge d'Affairs at the US Mission to International Organisations in Vienna; and head of the State Department South Asia Regional Affairs Office. He also served in Japan, South Korea and New Zealand.
Master's in Public Policy from the Kennedy School of Government at Harvard, published a dissertation on Korean unification while attending the Japanese National Institute for Defense Studies.
Frequent commentator on BBC, CNN and other global news outlets, published articles on the Iran and North Korea nuclear challenges in the Financial Times, International Herald Tribune, Survival, The Nonproliferation Review and elsewhere.