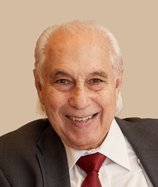 Duarte Sergio
President of the Pugwash Conferences on Science and World Affairs, Ambassador (former United Nations High Representative for Disarmament Affairs) (Brazil)
Sergio Duarte was born in Rio de Janeiro on 17 November 1934. He graduated in Law from the Fluminense Federal University in 1958, and in Public Administration from the Brazilian School of Public Administration in 1957. From 1956 to 1957, he attended the Brazilian Diplomatic Academy.
In 1958, he joined the Ministry of External Relations of Brazil as a Third Secretary. He was Head of Personnel in 1975; Executive Secretary General in 1991; and Under-Secretary-General for the Foreign Service in 1992. Upon his promotion to the most senior rank of the Brazilian Foreign Service, he served as Ambassador to a number of countries, including Nicaragua, Canada, China, and Austria. At this latter post, he was concurrently Ambassador to Slovakia, Slovenia and Croatia and was accredited Representative of Brazil before the international organizations headquartered in Vienna.
Sergio Duarte served as the Brazilian representative to several international organizations, focusing on disarmament issues. During his career, he has attended 12 sessions of the UN General Assembly First Committee in different capacities and 6 sessions of the United Nations Disarmament Commission. From 1966 to 1968, he was a member of the Brazilian delegation to the Eighteen-Nation Disarmament Committee. He served as an Alternate Representative of Brazil in the Office of the Special Representative of Brazil for Disarmament Affairs in Geneva (1979 – 1986) and an Ambassador-at-large for Disarmament and Non-Proliferation (2003 – 2004). In 2004, he retired from the Brazilian Foreign Service and in 2007 he was appointed UN Under-Secretary-General and High Representative for Disarmament Affairs.
Sergio Duarte presided over the 1988 Review Conference of Parties to the Treaty Prohibiting the Emplacement of Nuclear Weapons on the Seabed and the Subsoil Thereof and the 2005 Review Conference of the Parties to the Treaty on the Non-Proliferation of Nuclear Weapons (NPT). He served on the Board of Governors of the International Atomic Energy Agency (IAEA), including as chairman (1999 – 2000).
In 2017, Sergio Duarte was elected President of the Pugwash Conferences on Science and World Affairs. He is a member of the Latin American Leaders Network.